Custom Battery Cells for High-Performance Electric Aviation

Lectratek offers advanced battery solutions for electric aviation, including custom battery cells built on four different "catalog" battery cell types—all made in the USA using dedicated equipment. We work closely with airframers and battery module suppliers to ensure the best implementation of our technology.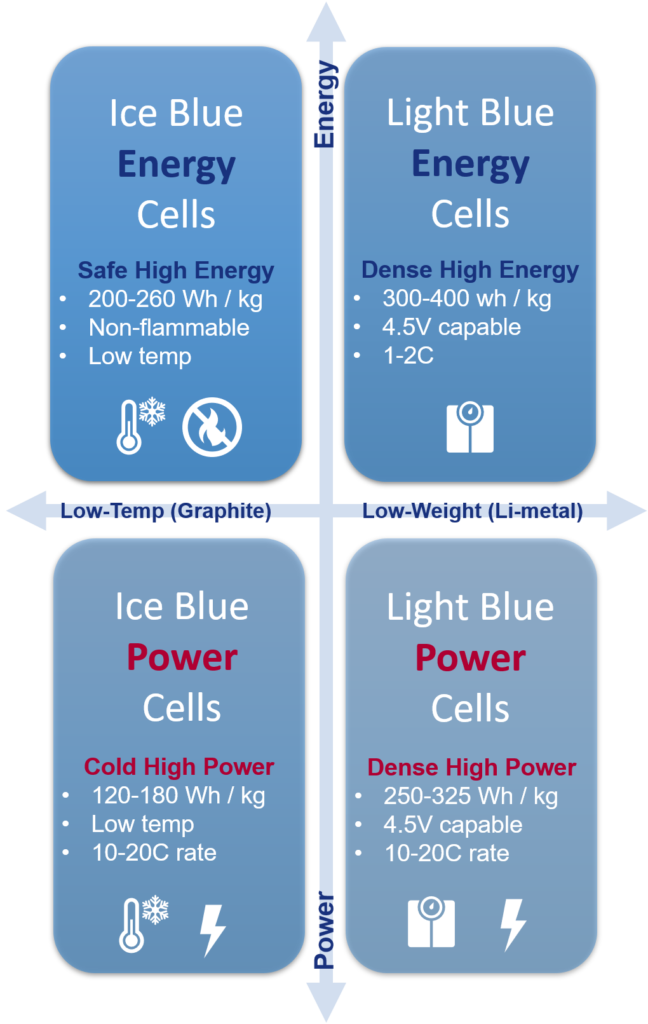 Our safe and high-energy cells have been tested to withstand extreme conditions, including being struck by ballistic rounds without thermal runaway or flame.
Ballistic Penetration
Nonflammable cells demonstrate no smoke/flames during ballistic penetration, even with incendiary rounds.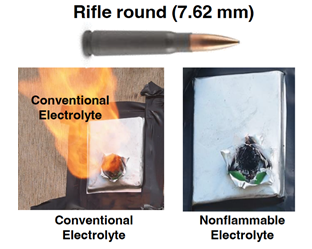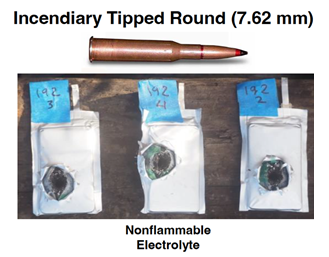 Crush Test
Cells showed ~10% deformation from crush, but it had no effect on cell performance.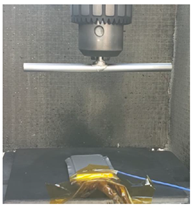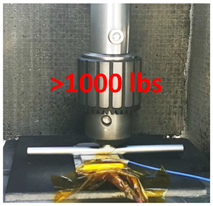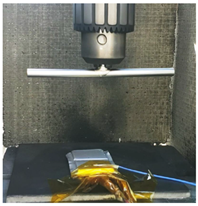 Max pressure ~1100 lbs
3/8″ diameter rod
no internal short (voltage steady)
no temperature rise
At Lectratek, we also perform in-house cell/pack performance, environmental, and safety testing using advanced testers, load banks, and environmental chambers. Trust us to deliver safe and intelligent battery cells for your electric aviation needs. Contact us today to discuss your custom battery cell requirements.
Full Suite of Battery Capabilities:
In-house cell/pack testers, load banks, and environmental chambers