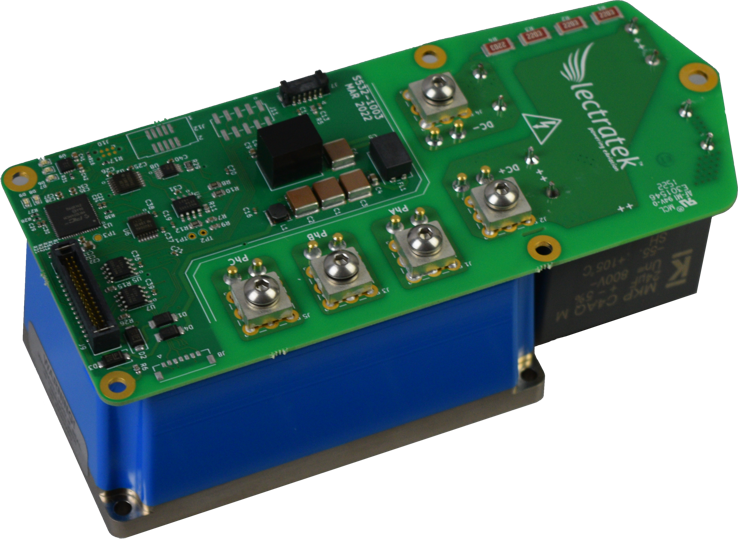 Lectratek offers a range of reliable and efficient power electronics solutions specifically designed for eAviation applications. Our power electronics products include:
Motor controllers: Our motor controllers are designed to work with various configurations such as open rotor, ducted fan, and other types of electric aircraft. With high-power density SiC converter and advanced features like Digital Twin with fault classification and predictive maintenance algorithms, our motor controllers deliver superior performance and efficiency.
Motors: We offer high power density motors that come in a compact package, making them an ideal choice for electric aircraft applications.
ELMS (Electrical Load Management System): Our ELMS features a digital circuit breaker that eliminates arc flash hazards. With low thermal load and predictive features, our ELMS also provides automated load shedding and remote monitoring.
At Lectratek, we are committed to providing innovative power electronics solutions that meet the unique needs of the eAviation industry. Contact us today to learn more about our products and how they can benefit your electric aircraft project.