Welcome to the forefront of electric aviation. At Lectratek, we offer American-made electric aviation components that optimize payload, enhance safety, simplify design, and reduce noise. We have a comprehensive product portfolio that includes cutting-edge electronics, advanced batteries and enclosures, and efficient quiet ducted fans. Our high-quality components can be seamlessly integrated into a fully tailored powertrain subsystem to meet your unique needs and requirements.
We are committed to excellence and offer an array of services, including engineering design, custom sub-system development, system integration, and manufacturing process development. Our AS9100D Quality Management System-certified product production ensures the highest level of quality, and we have an extensive partnership network for supplier management and sustainment and support.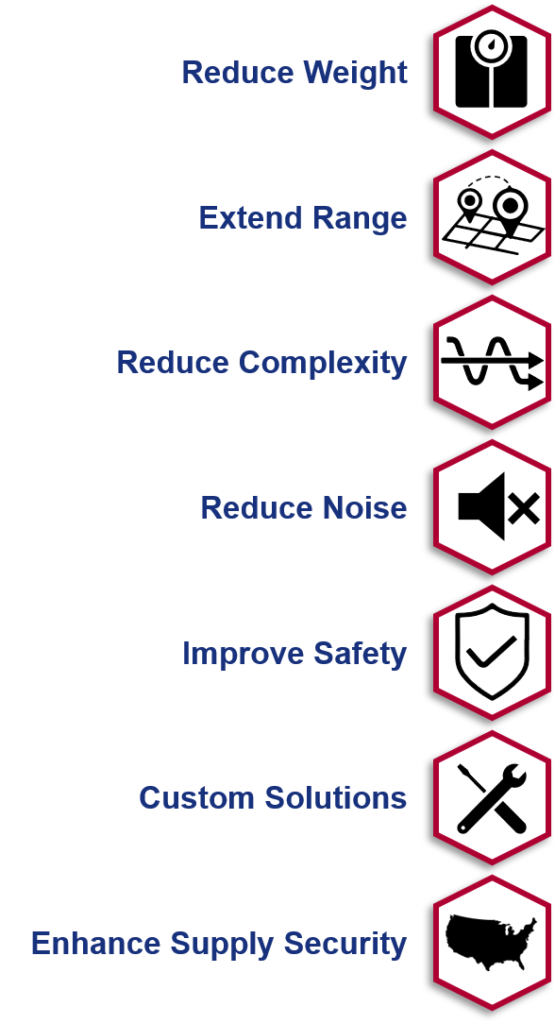 With our unique partnership with our sister company CRG, we can provide composite airframe design and manufacturing support, leveraging novel composite processing solutions that balance performance, cost, and throughput. Plus, we have over $32 million of prior research in power and propulsion funded by NASA and the Department of Defense, which allows our clients to leverage our knowledge and accelerate their own power and propulsion system development.
Our electric aviation components include high-voltage power-dense electronic load management systems, aviation motors and motor controllers, and unique battery offerings, such as fault-tolerant, low-temperature, and high-power-density cell types, as well as intelligent battery modules. We use proprietary fireproof MG resin to make our battery enclosure thermal management solutions, including gaskets, walls, and liners.
At Lectratek, our team of experts provides exceptional products and services, and we are committed to your success in the electric aviation industry.
Contact us today to learn more about how we can support your eAviation powertrain needs.
Where Lectratek fits into the electric aircraft powertrain: