We're Hiring!! Click the job listing below
Welcome to the electric aircraft (eAviation) revolution! Lectratek's mission is to help eAviation airframers and first tier suppliers accomplish three critical objectives for your eAviation powertrain components:
Optimize your weight/range/payload tradeoff
Help simplify design complexities
Improve eAircraft societal integration via enhanced safety and reduced noise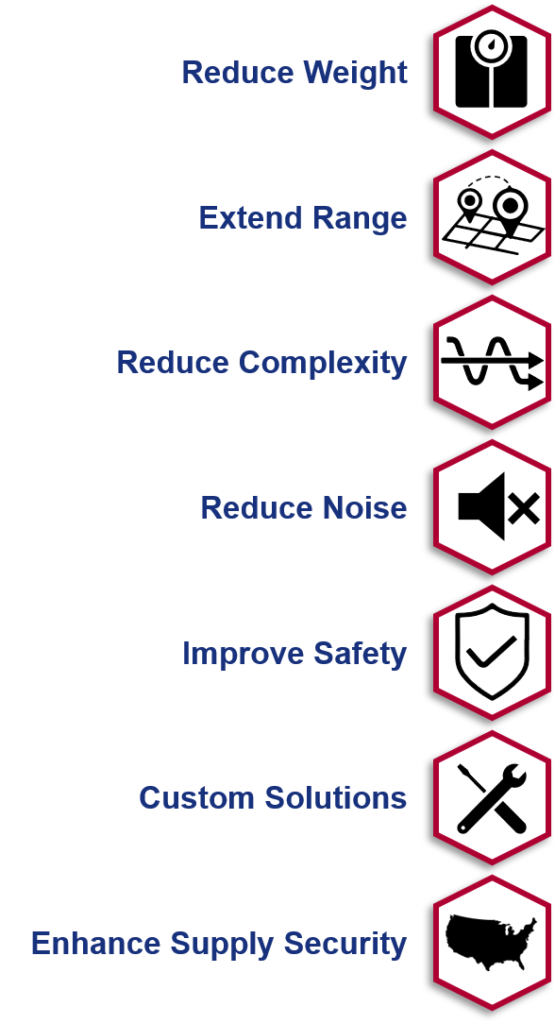 Lectratek has three families of powertrain product offerings:
Electronics
Batteries and enclosures
Quiet ducted fans
Lectratek also offers eAviation powertrain design services and can integrate its components and/or third-party components into a fully integrated powertrain subsystem for your electric aircraft, tailored to your platform requirements.
Lectratek's unique partnership with its sister company CRG provides the opportunity for composite airframe design and manufacturing support, leveraging novel composite processing solutions that balance performance, cost, and throughput.
Electric aircraft developers are offered the opportunity to leverage more than $32 million of prior research funded by NASA and the Department of Defense to accelerate their power and propulsion system development. Developing and integrating aircraft is a high-risk business.  Let Lectratek help mitigate that risk for your power and propulsion subsystems!
Current Product Portfolio:
Electronics, including high voltage power-dense electronic load management systems and power-dense aviation motors and motor controllers enhanced with predictive analytics and remote monitoring options
Unique battery offerings from cells to packs, including fault tolerant, low temperature, and high power density cell types, as well as intelligent battery modules
Battery enclosure thermal management solutions, including gaskets, walls, and liners made from proprietary fireproof MG resin
 Services Include:
Engineering design/product development (electrical, mechanical, aero)
Custom sub-system development
System integration
Manufacturing process development
Product production under AS9100D Quality Management Systems
Supplier management and extensive partnership network
Sustainment and support
How Lectratek can provide services: