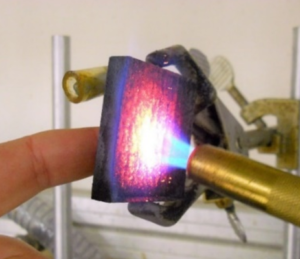 Lightweight, Fireproof  Battery Enclosures for Improved Thermal Management and Safety

Lectratek offers a range of lightweight and fireproof battery enclosures to help you reduce weight and improve thermal management in your electric aircraft. Our proprietary high-temperature MG resin technology is available in multiple product formats, including syntactic foam insulation, high-temperature composites, and high-temperature elastomer.
Our syntactic foam insulation is a lightweight fire barrier that has been tested and demonstrated in Navy S9310 battery safety tests. We also offer fire-resistant composite panels and enclosures made with high-temperature composites, as well as flexible and fire-resistant seals and gaskets made with high-temperature elastomer.
Whether you need to build, line, or seal your battery enclosure, our battery enclosures can help you meet your thermal management and safety needs. Contact us today to learn more.